OUR UNIQUE CURRICULUM
On offer in Your Online Classroom
Your Learning Journey
LEARN WHEN YOU CAN AND AT YOUR OWN SPEED
Free Lessons will Launch on 6 September 2021 and New Material to be added regularly
Once you Enrol you will be notified via e-mail about New Content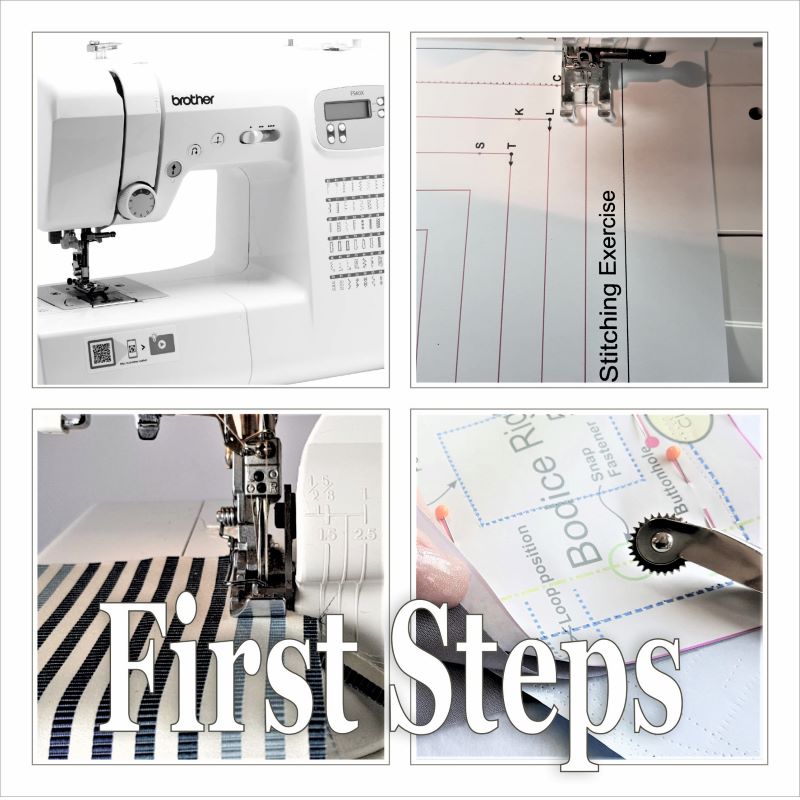 Free Lessons . 1
Best viewed in Landscape Mode
IN THE CHAPTERS 
Find out about the Machine Settings
Learn how to Stitch Straight and Turn Corners with Precision
Wind and Insert the Bobbin and Thread the Needle
Play with Settings and Stitches
The Importance and Beauty of Hand Sewing
We Make a Handmade Pincushion
A Brief look at The Dreaded Overlocker
Free Lessons . 2
One of the best things you'll ever get to know !
IN THE CHAPTERS 
A few words about Grain, Plain Wovens and what is meant by  "True Bias"
The Different Types of Bias Binding
Measure out, Draw, Stitch and Cut the Long Strip of Binding  :     

See the cutting in the Hello Video on the home page

How to Fold it
How to Use it
How to Join it
Free Lessons . 3
Learn 5 Alternative Methods to Finish Raw Fraying Fabric Edges with only your Sewing Machine and 1 adding Bias Binding.
IN THE CHAPTERS 
About the Standard 15mm Seam
Zig-Zag and Edge Stitch
Felled or Flat Felled Seam
French Seam
Pinking and Pinking with a Stabilising Stich
Bias Binding Enclosed Seam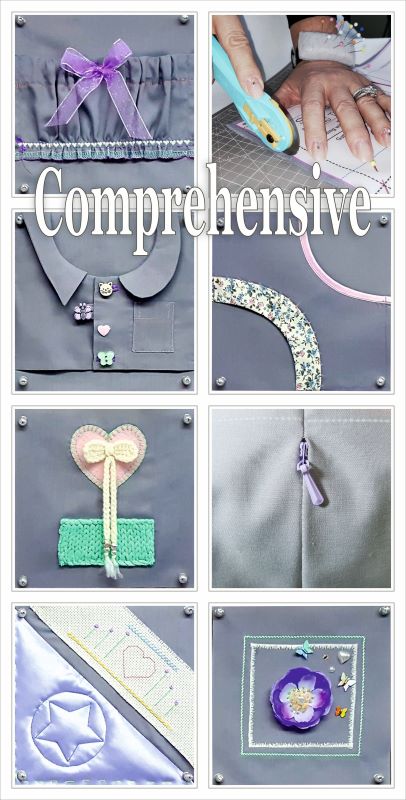 Module 1
Best viewed in Landscape Mode
Comprehensive Sewing Course
All the knowledge and techniques you'll need for everyday sewing and so much more.  Includes Limited Support*
R3000  /  €240
 IN THE CHAPTERS :
Common Fabric Types:  Construction Methods and Characteristics
Using Modern Cutting and Marking Equipment
Automatic Buttonholes
Casing and Drawstring
Gathers or Ruching
Raw Edge Finishing:  Bias Binding and The Contoured Facing
Creativity:  Embellishments including Beading
2 x Collars
Fastenings
Patch Pocket
Appliqué using Blanket- and Hand Sewn Buttonhole Stitch
Basic Crochet Chain
Basic Knitting
Machine Quilting
5 hand sewn Embroidery Stitches
The Invisible Zip
Basic Patchwork
… and a lot more woven into the demonstrations
*Terms and Conditions Apply
Module 2
Pattern Making Basics –
The ever popular and versatile Shift Dress
R1500  /  €90
Includes Limited Support*
IN THE CHAPTERS : 
About Figures and Confidence, Style and What Suits You
How to Identify Fabric Content and Why you Want to Know
Study, Alter and Deconstruct a Favourite
Draft Your Dress Pattern –  It will fit you, and ONLY YOU
Stitch a Test Dress
Tweaking
Variations
* Terms and Conditions Apply
Module 3
Pattern Making Basics –
Ladies Trousers with Pockets and Zip
R1200  /  €80
Includes Limited Support*
 IN THE CHAPTERS :
About What Suits You
Study, Alter and Deconstruct a Favourite
Draft Your Trouser Pattern
Stitch a Test Pair
Tweaking the Fit and Pattern
Variations
* Terms and Conditions Apply